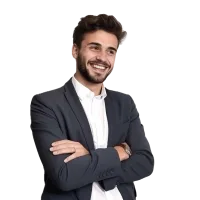 OUR EDUCATIONAL PROGRAMME
The educational programme of Phileas80 (earlier: EST Opleidingen) was founded in 2004 by Kenny Toekimin, who is passionate about her knowledge for the HR & Payroll profession, translated into unique learning methods for various education and training courses. Together with her sister, Carolyne de Waal-Toekimin, she provides tailor-made HR and Payroll education and training where professional knowledge is linked to the (international) HR, Payroll and Finance process.

Phileas80 is specialized in providing practice-oriented training in the field of wage tax, social insurance and employment law in both Dutch and English. We train for nationally recognized diplomas such as Basic Knowledge of Payroll Administration (BKL), Practical Diploma in Payroll Administration (PDL), Professional Training Payroll Services (VPS) and Compensation & Benefits Consultants. In addition, we offer tailor-made practical training professionals working within HR, Payroll and Finance process.
We use creative learning methods where you are trained to teach the material in a practical way and we bring order to the learning process.
Simple and efficient, where we do not stop at our national borders.
We don't stop at borders!
EDUCATION (CERTIFIED BY DE ASSOCIATIE)
De Associatie (independent exam organization) organises exams for above-mentioned education.